Trestle Table for Vij5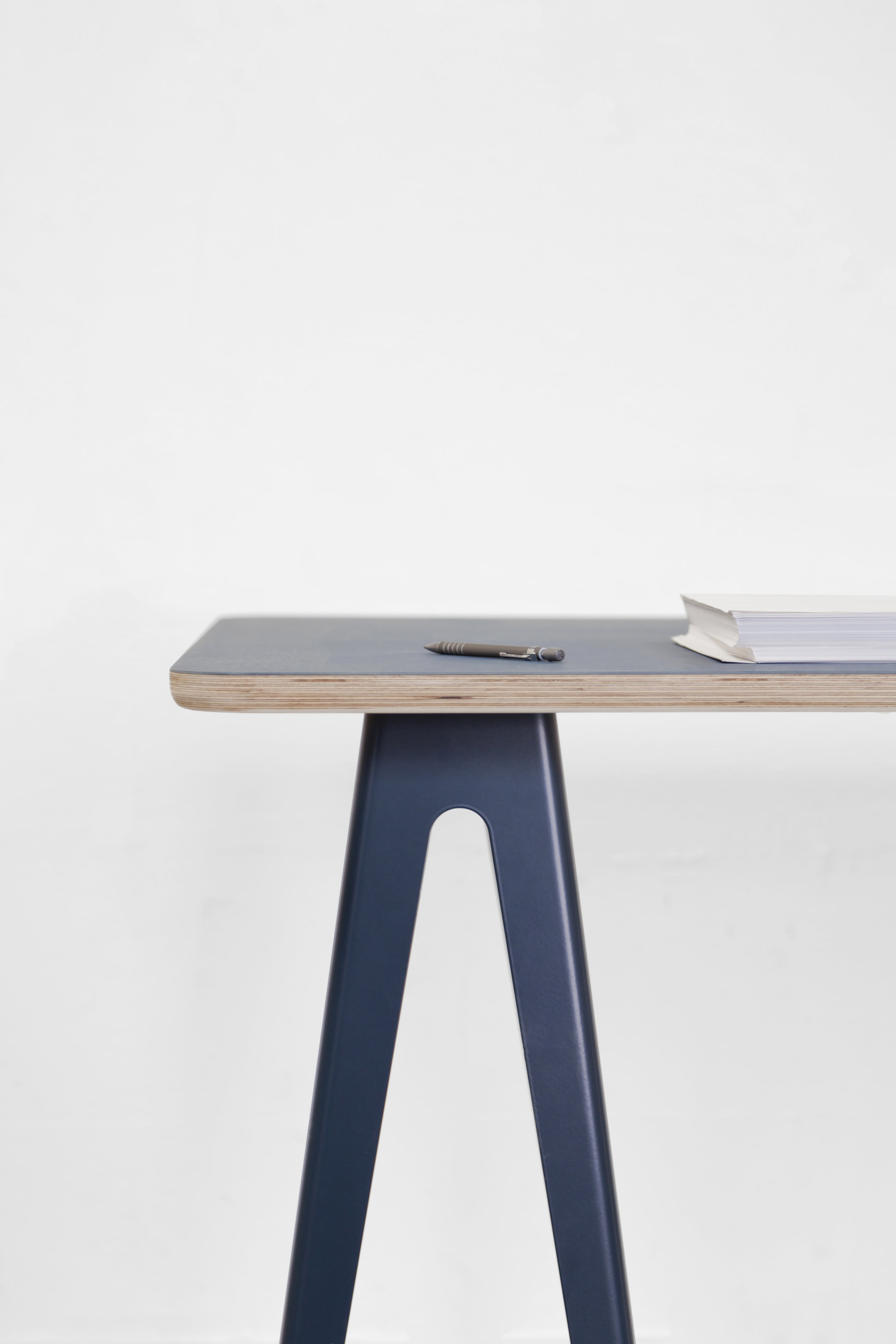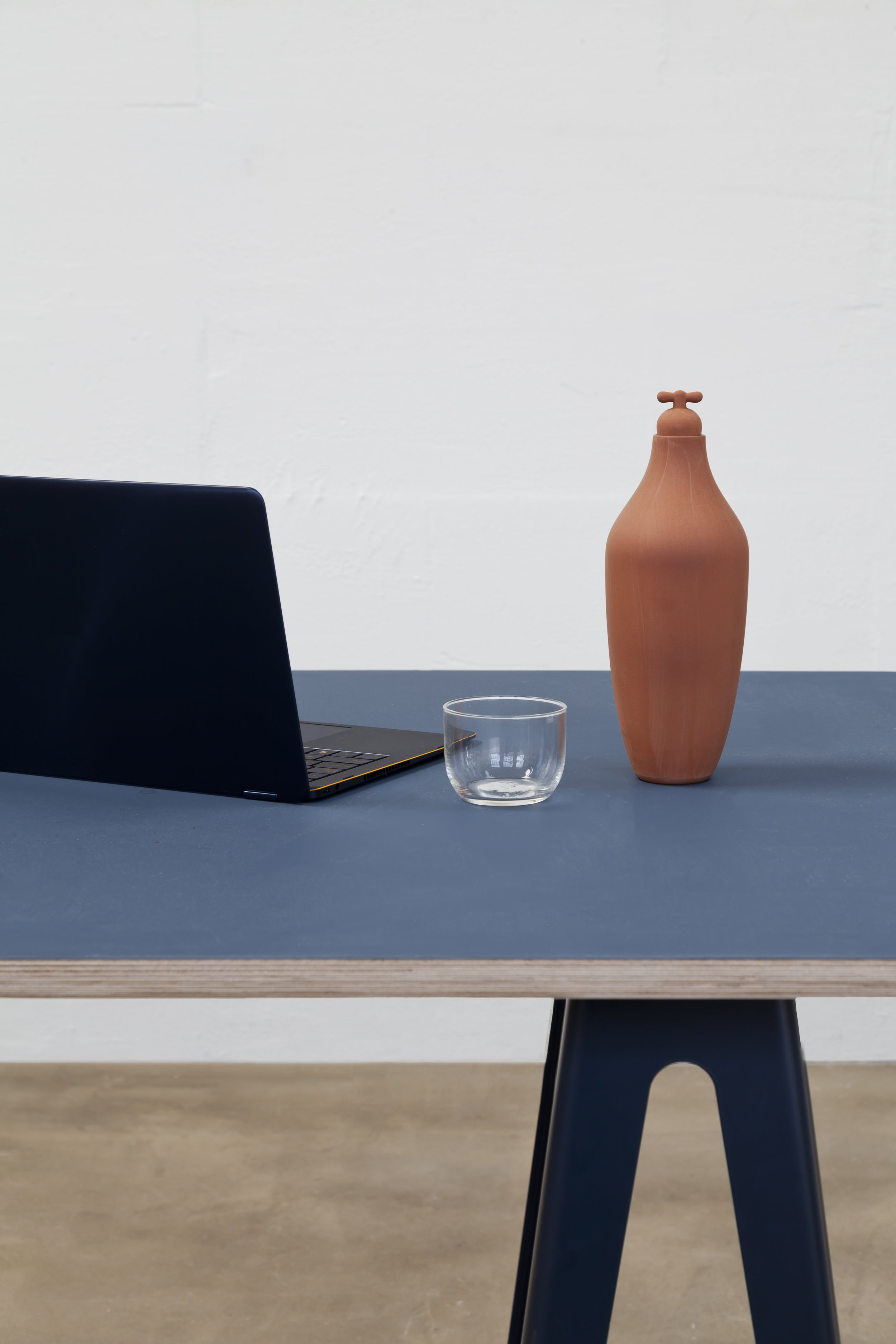 The Trestle Table is an elegant, flexible table where the table top and the frame are disconnected from each other. The base of the table consists of lightweight aluminium trestles which are stackable and very stable due to careful design. The trestles carry the table top with a layer of cork in between providing sufficient grip.
The Trestle Table is particularly suitable for spaces where flexibility is important, such as work environments, but because of its elegance also fits a home setting. Unlike many other tables with trestles, you can use a chair on the head end of the table making it suitable as a dining table. The size of the table top can be fully adapted to the interior.
The table top has been finished with a Forbo Desktop layer; a natural surfacing material made from sustainable raw materials, renowned for its elegance and durability.
Available via Vij5