Copper Lights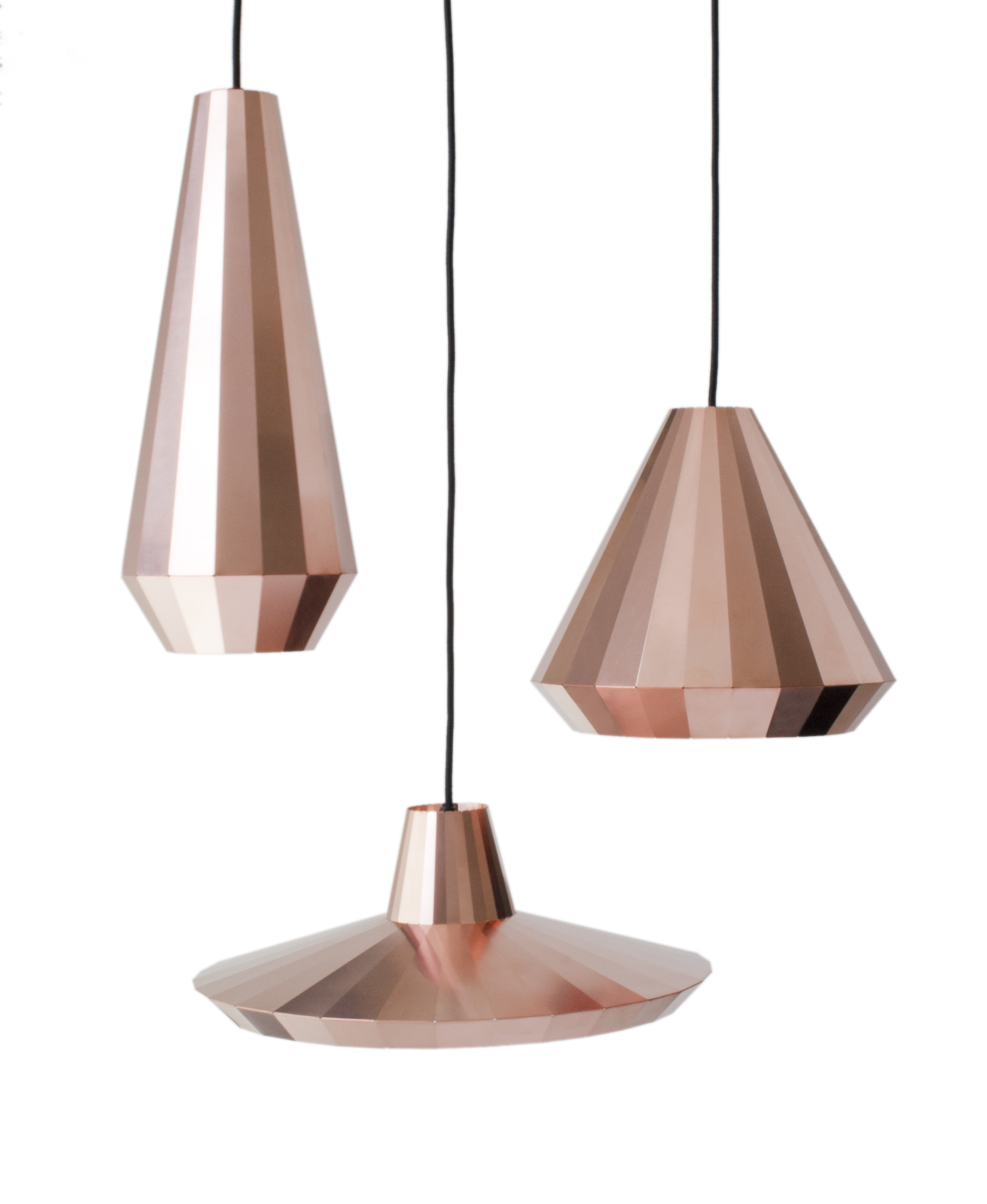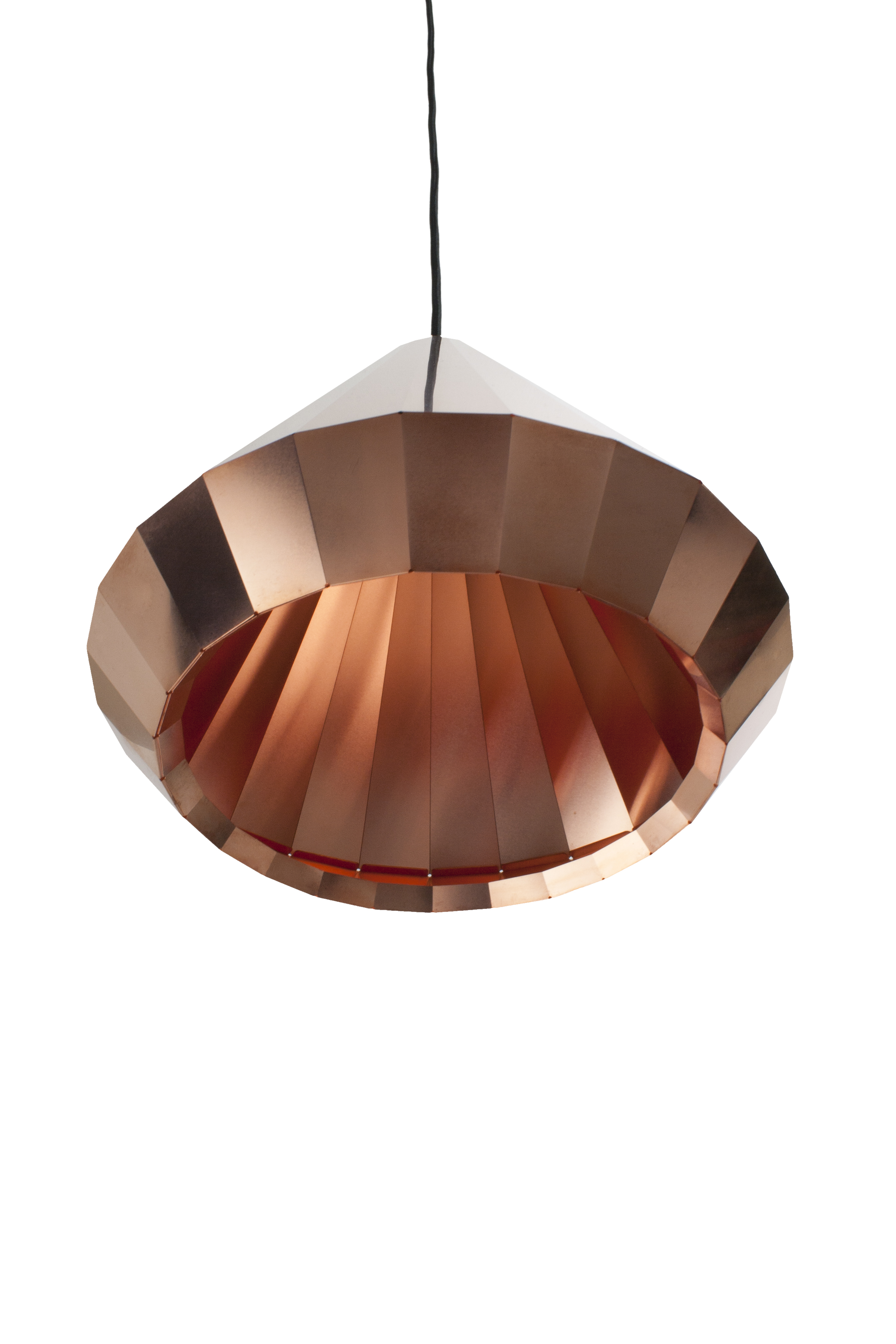 Simply by folding, a thin copper sheet can be used to construct stable forms. This principle defines the shape and aesthetics of the Copper Lights. For precise bending, the lines have been etched halfway into the material. The sheets are then folded and assembled by hand in The Netherlands.
By reflecting its surroundings, each facet gets a different tone, from dark brown to red to orange. The material gives a warm color to the light that shines from these delicate lamps. The three variations of the Copper Lights make them suitable for many different interior applications.
Developed by Frank van den Breemer
CL-16  Ø185 × 435 mm  16 facets
CL-25  Ø290 × 255 mm  25 facets
CL-30  Ø410 × 155 mm  30 facets
The Copper Lights are part of the collection of Vij5.
Available via Vij5 or Available via the webstore.