Rearview exhibition at Dutch Design Week 2010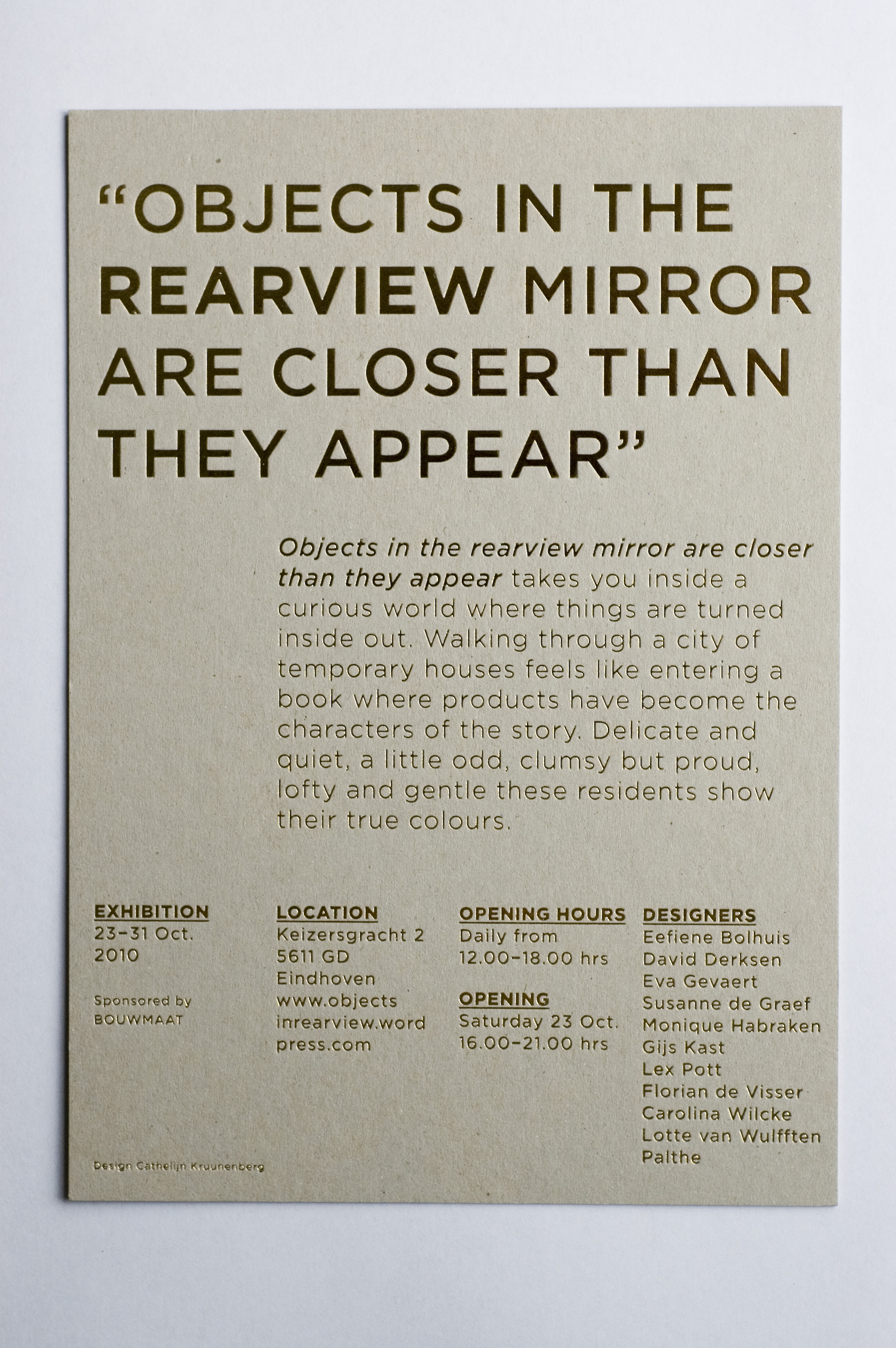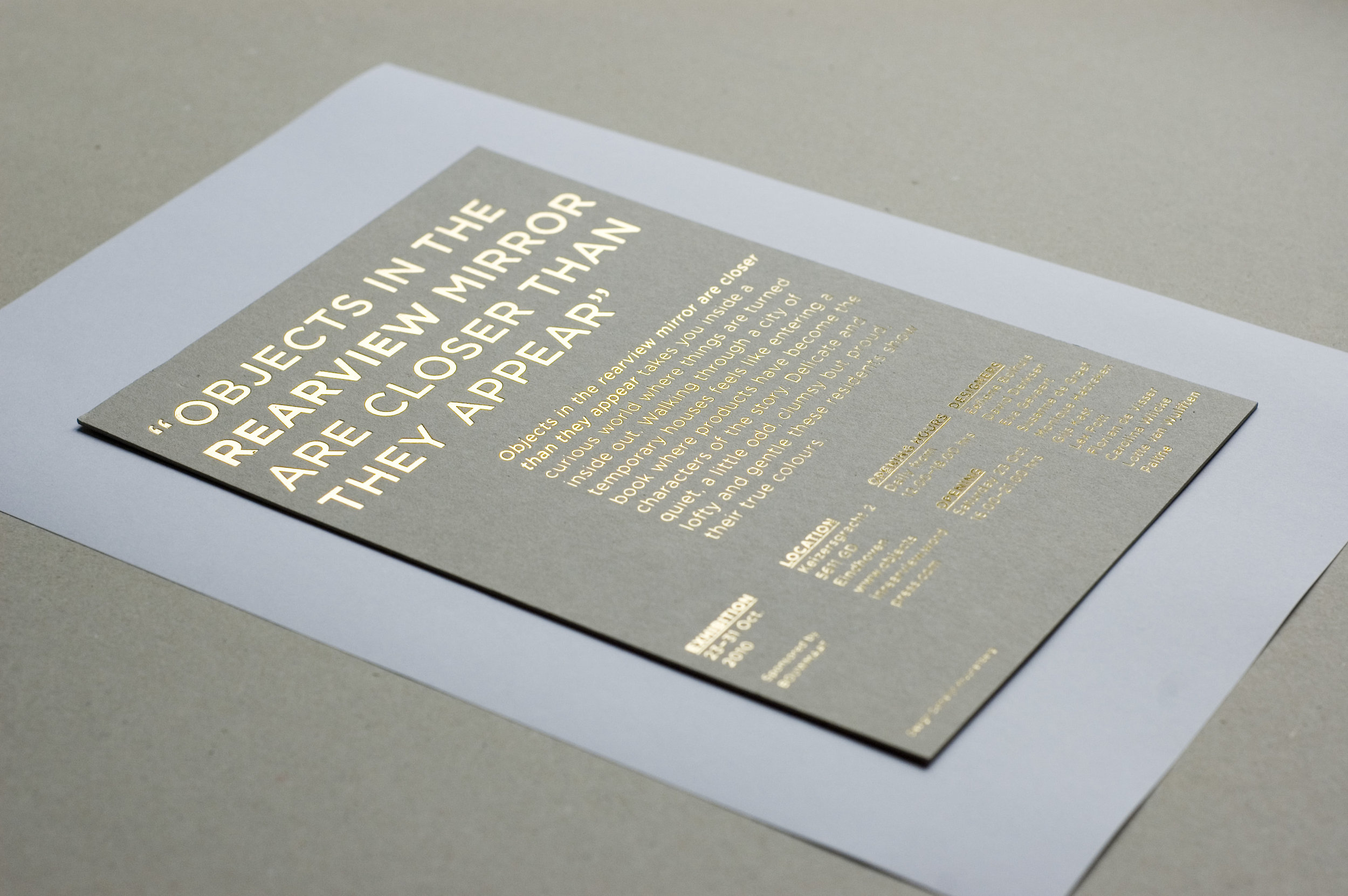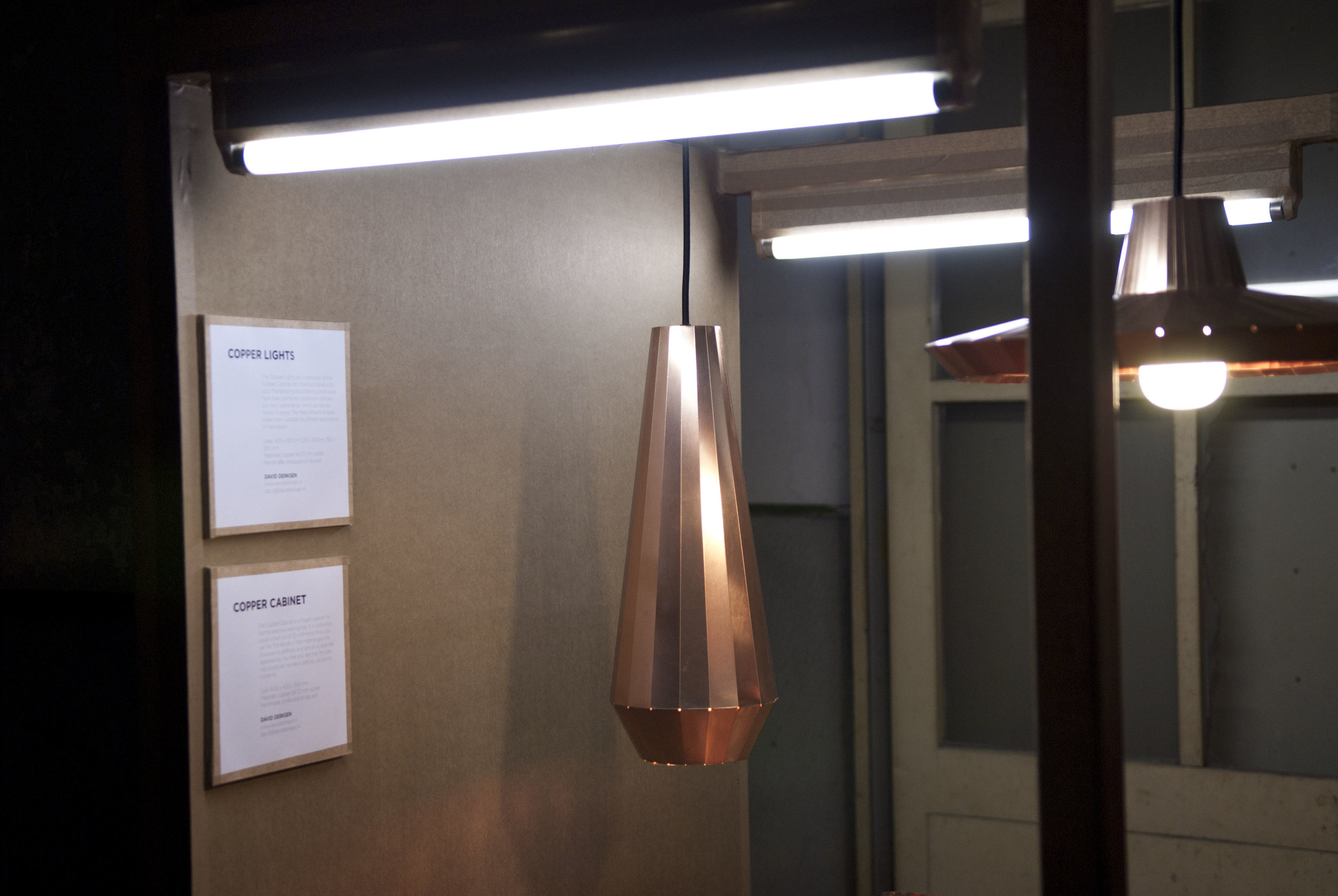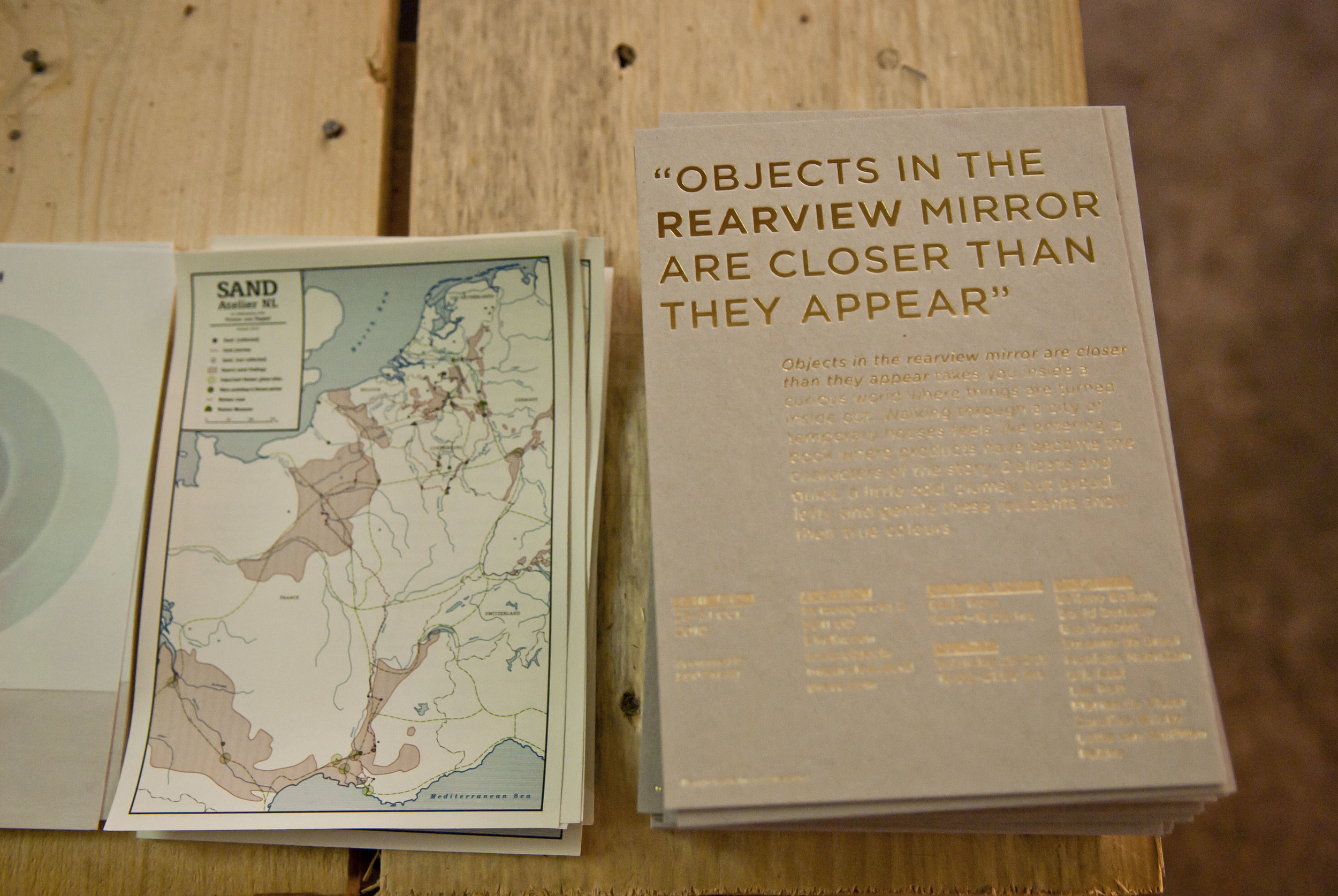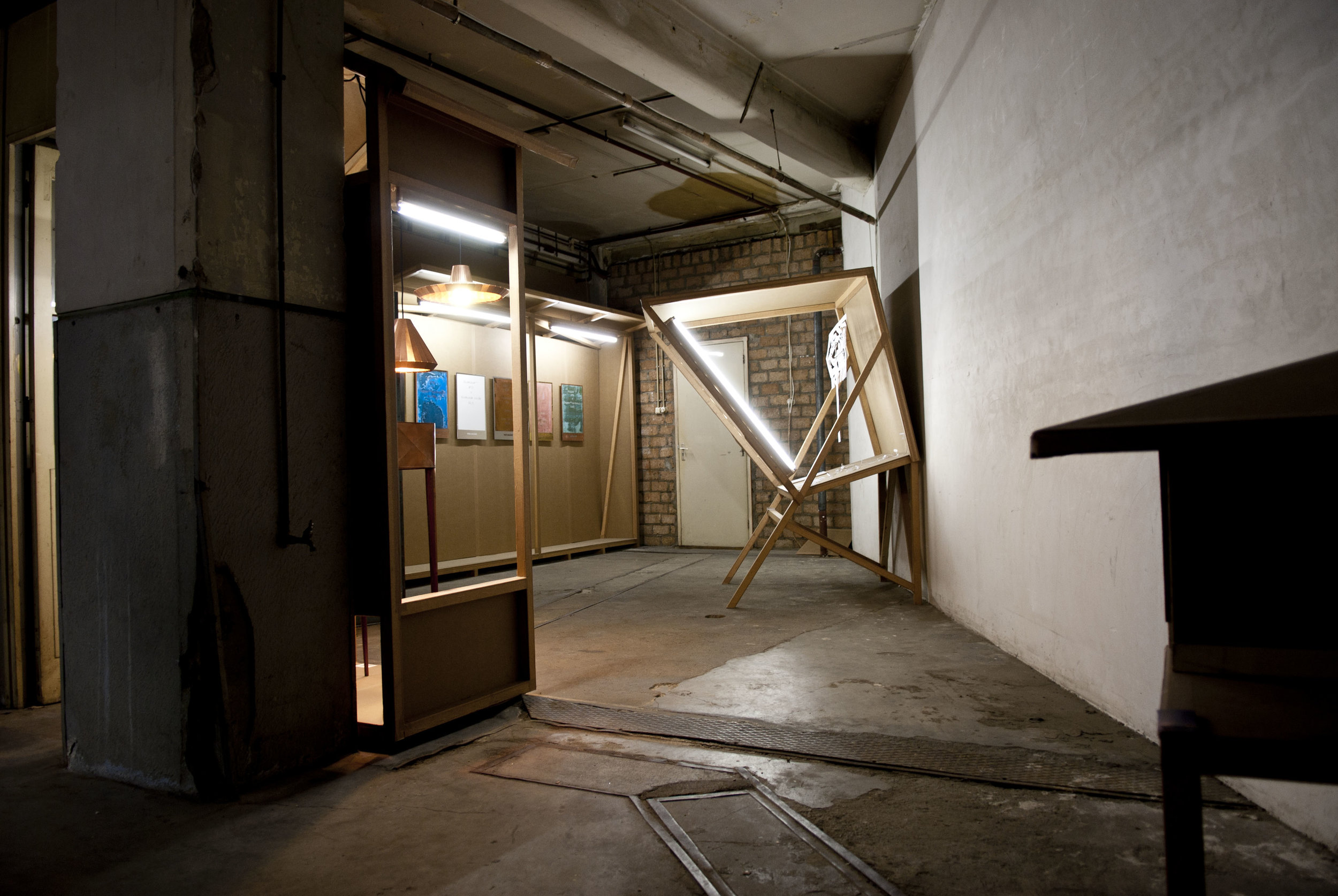 During the Dutch Design Week 2010, we organised a group show called REARVIEW. 
"OBJECTS IN THE REARVIEW MIRROR ARE CLOSER THAN THEY APPEAR"
Objects in the rearview mirror are closer than they appear takes you inside a curious world where things are turned inside out. Walking through a city of
temporary houses feels like entering a book where products have become the characters of the story. Delicate and quiet, a little odd, clumsy but proud, lofty and gentle these residents show their true colours.
23 - 31 October 2010
12.00 - 18.00 daily
Keizersgracht 2
Eindhoven
https://objectsinrearview.wordpress.com/